Once widespread
The Red-tailed Phascogale (Phascogale calura) was once found across much of arid and semi-arid Australia, and the story of its catastrophic decline is unfortunately shared with most of our small to medium-sized native mammals.  
Once found across much of the continent – from the junction of the Murray and Darling Rivers to the MacDonnell Ranges (central Australia) and across the western deserts – the Red-tailed Phascogale has disappeared from over 99% of its former range.
By the late 1800's, it could no longer be found in eastern Australia; by the 1920's it had disappeared from central Australia and by the 1970's the phascogale had vanished from the bloodwoods of the western deserts.  
(Australia Wildlife Conservancy, Wildlife Matters, Winter 2017)
Red-tailed phascogales are now listed as Endangered, and found only in remnant patches of bushland in the Wheatbelt Region of south-western Australia.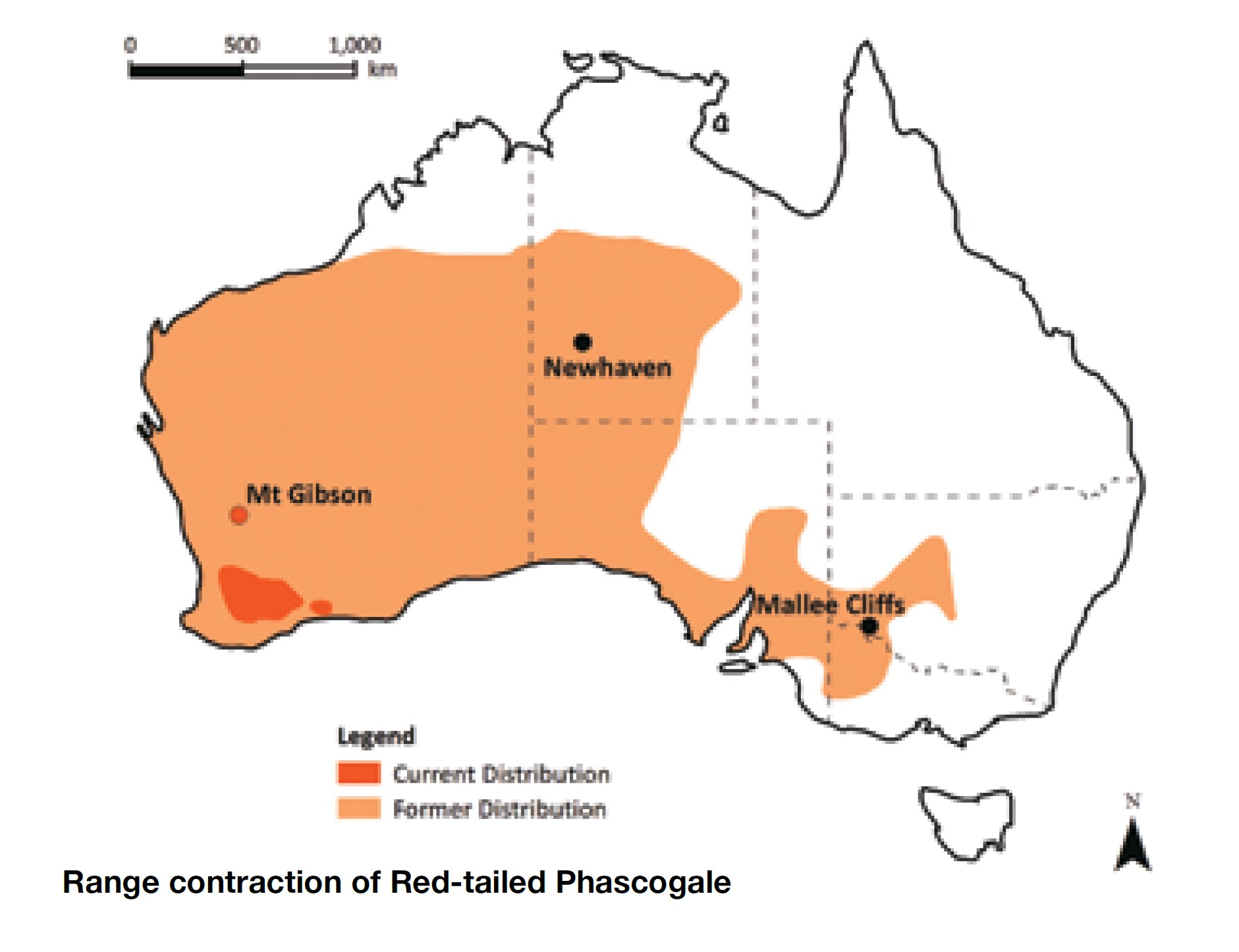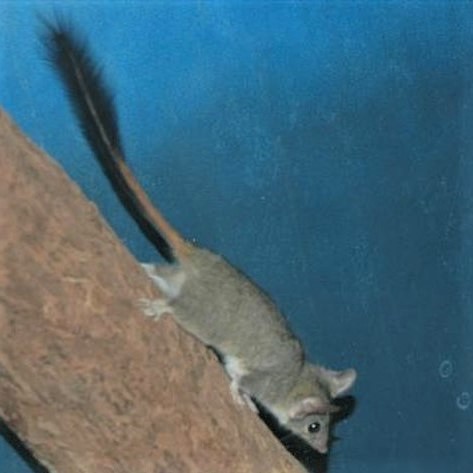 Image: Interllectual CC BY-SA 2.0 
Don't let looks fool you
The Red-tailed Phascogale is an incredibly cute small marsupial.
They have a very distinct reddish-brown tail, which ends in a brush of long black hairs. They are tiny – with the average bodyweight of males being around the weight of an average chicken egg at 60 grams. Females are even smaller at 43 grams.
Much of their lives are spent in the canopy of trees and they can leap up to 2 metres between branches.
Don't let their cuteness fool you, for they are fiercely carnivorous, eating primarily insects and spiders, but also small mammals, birds and reptiles when the opportunity arises. They generally only move to the ground to feed, and do not need to drink water.
Impacts of predators and loss of habitat
The spread of feral cats across Australia is thought to be the primary cause of decline of the Red-tailed phascogale.
Foreshadowing their ultimate fate, the first specimen was collected from south-western Australia in 1843 by naturalist John Gilbert, who reported a domestic cat had captured it.
Foxes are also predators of the red-tailed phascogale, but because they are not able to climb the trees in which phascogales live, they do far less damage than feral cats.
Habitat loss and fragmentation, and a shortage of appropriate nesting hollows are all other contributing factors in their decline.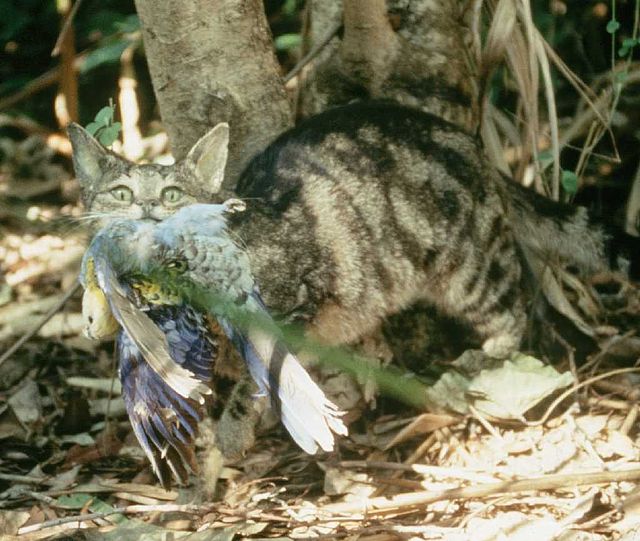 Image: Brisbane City Council, CC BY 2.0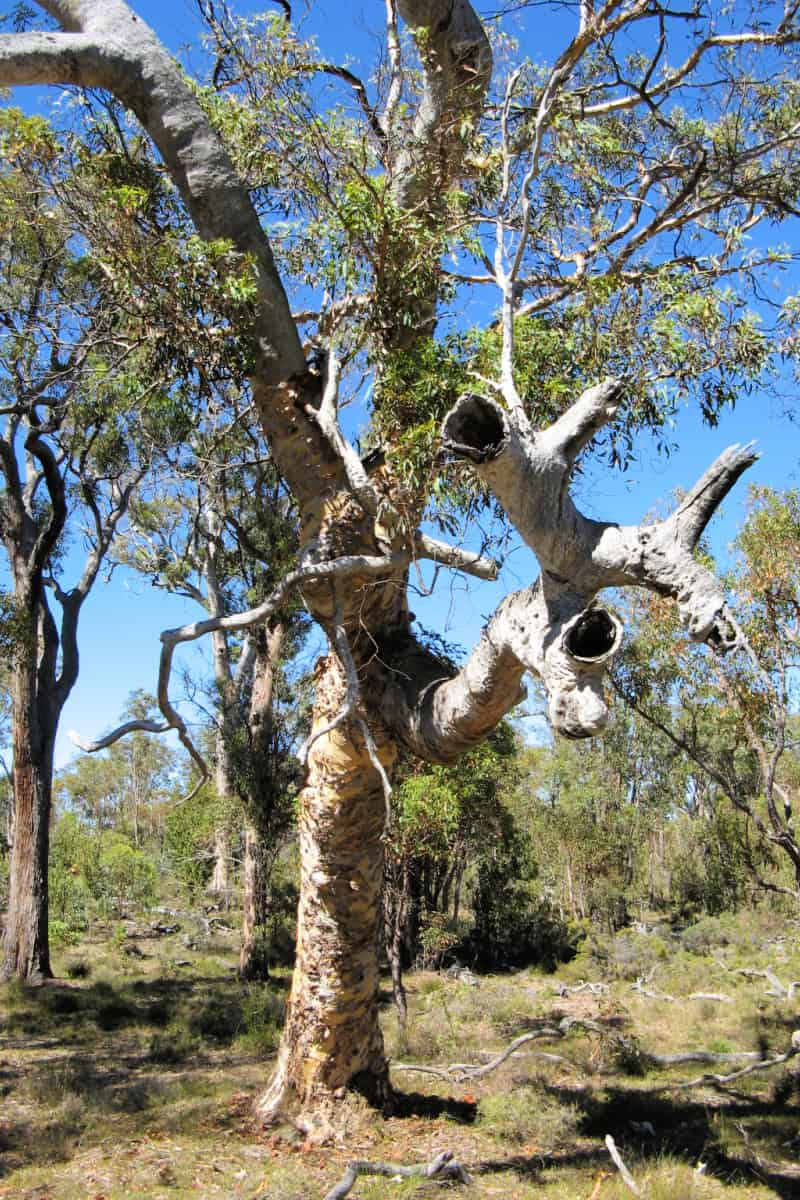 Mature wandoo with nesting hollows
Image: Jessie Brampton
Habitat preferences
You are very unlikely to see a Red-tailed phascogale, as they are nocturnal, only venturing down from the tree canopies to feed at night.
Their preferred habitat is in woodlands of Wandoo (Eucalyptus wandoo) and Sheoak (Allocasuarina huegeliana).
Mature wandoo trees provide excellent nesting sites in hollow logs and limbs, which the phascogales line with grass and feathers.
Red-tailed phascogales prefer woodland habitats that have a continuous canopy, and habitat left unburnt for at least 20 years.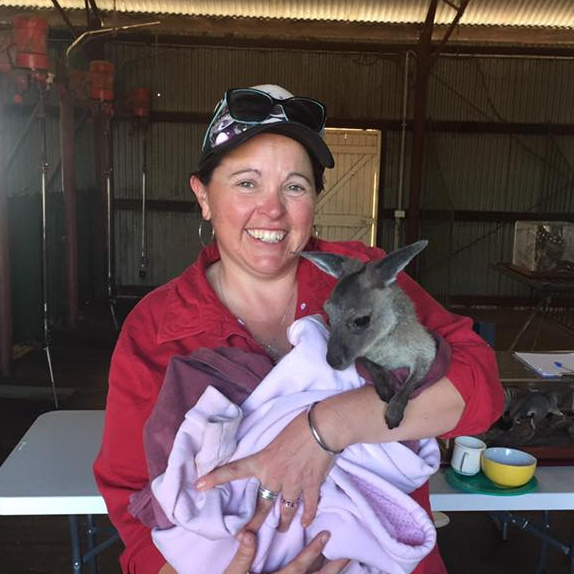 Gen Harvey
Wagin-Woodanilling Landcare Zone
"It's reasonable to assume that in areas of bush in Woodanilling that have wandoo and sheoak that the red-tailed phascogale would be there as well, because they are reasonably successful in the pockets of bush which is their specific habitat.
They are very specific about where they live, hence why they've become so threatened."
Short lives 
The Red-tailed phascogale is infamous for its life pattern. For a three week period in winter, male phascogales embark on an exhausting mating frenzy, travelling large distances to mate with as many females as possible.
The males invest so much energy in breeding that their immune systems fail before they reach twelve months of age and they die of stress-related illnesses.
Females usually survive the mating season to breed a second or third time, living for up to three years.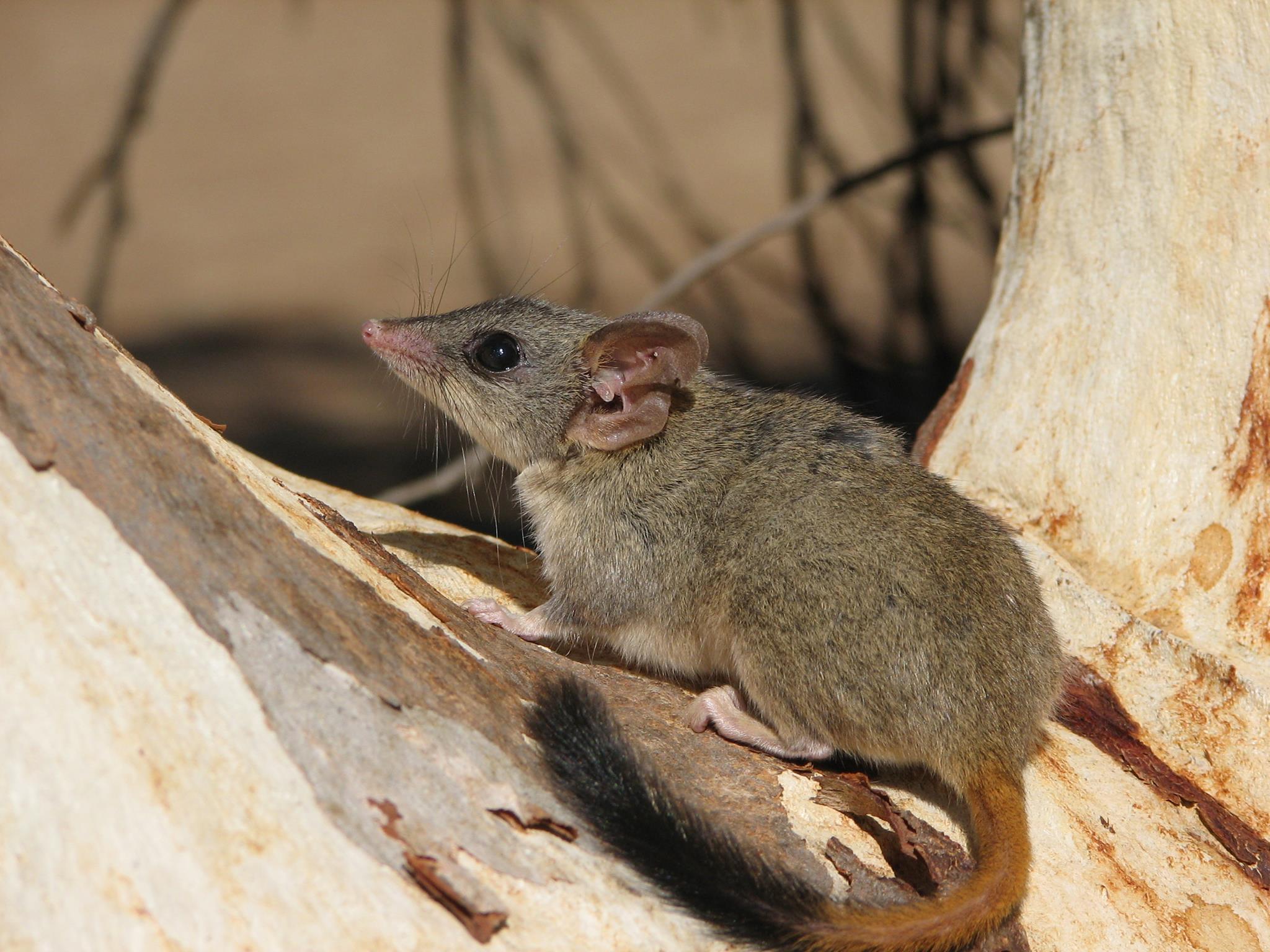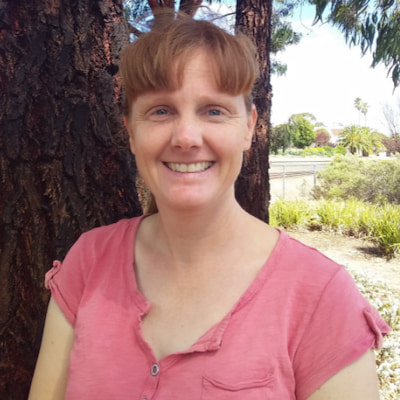 Ella Maesepp
Katanning Landcare
"We just love the red-tailed phascogales. They used to be found right across southern Australia, and now are really limited to an area south of Narrogin, to Gnowangerup, to Lake Grace to Kojonup.
So we have a really strong sense of responsibility that these are the only ones left on the planet, and we need to be looking after them."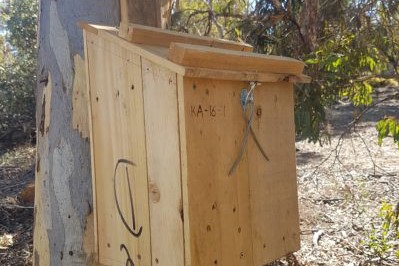 Image: Katanning Landcare
Local supporters
Katanning Landcare and Wagin-Woodanilling Landcare Zone are actively working to support the populations of Red-tailed Phascogales in their area.
A key focus is building and installing nesting boxes locally. Because the animals are territorial and the females will come back to the same nesting sites year after year, having suitable places for nesting is crucial.