Connect
with
Noongar
Culture
Noongar Boodja
Koorah, Nitja, Boordahwan
(Past, present and future)
Noongar people believe their ancestors were here in south-western Australia since Koora – 'long time ago'.
In 2016 the WA parliament formally recognised that the Noongar people have been here 'since time immemorial'.
Western scientific methods have so far been able to provide evidence that Noongar people have lived in and maintained a profound cultural connection to south-western Australia for at least 45,000 years, and probably much longer.
This makes Noongar people part of the longest continuing culture on earth – the First Nations people of Australia.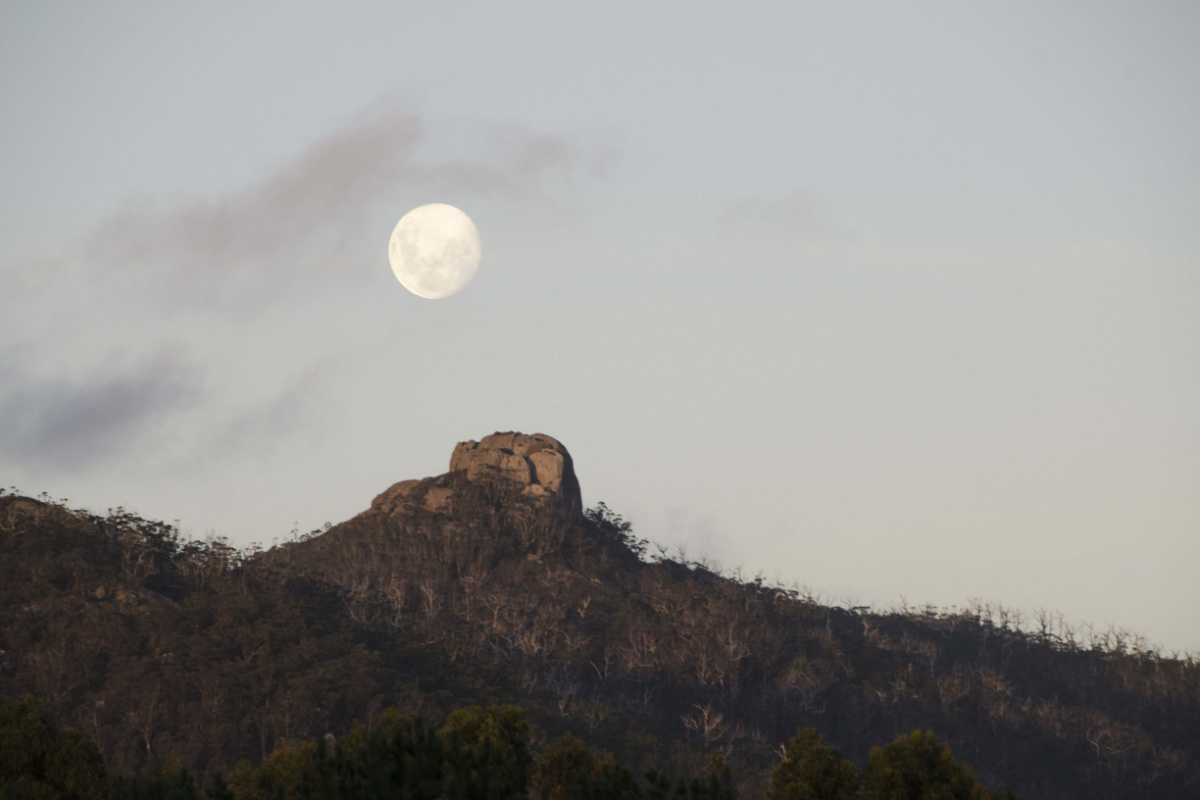 Porongurup Range
Image: Amanda Keesing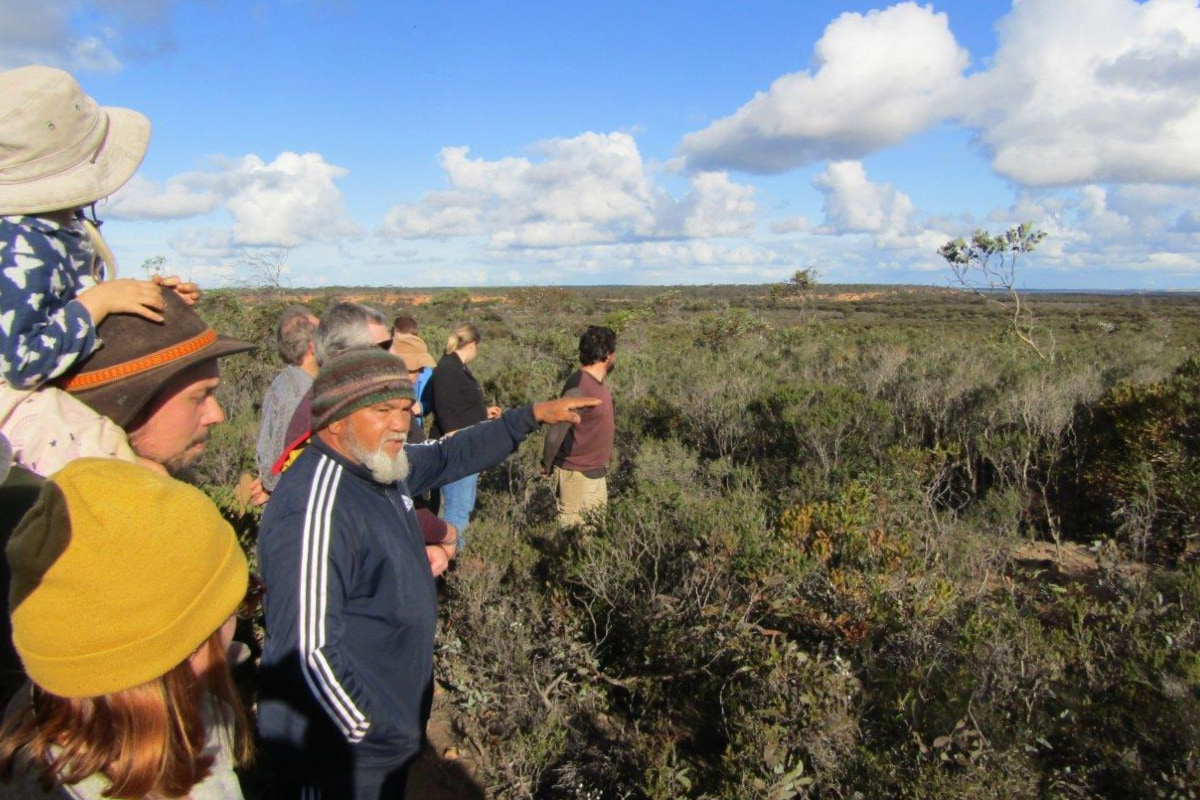 Eugene Eades and friends at Nowanup
Image: Basil Schur
Noongar people lived here as ice ages came and went, sea levels rose and fell, species and ecosystems evolved.
They lived where there is now deep ocean, walked hilltops that are now islands in today's ocean, and showed enormous resilience and innovation to develop ways of living with boodja (country, land) throughout those eras.
What they developed and learned through that time was captured in a rich history of stories, song and dance that have guided each subsequent generation to maintain boodja.
Boodja is thus central to Noongar lore, culture and identity. The different Noongar groups in the Great Southern and wider south west – Menang, Goreng, Wirlomin, Wudjari, Kaneang and Wiilman – have origin stories for the country in which they have lived for so long, and a wisdom about how to live here now.
You can find out more about Noongar culture on the South West Aboriginal Land and Sea Council's Kaartdijin Noongar website.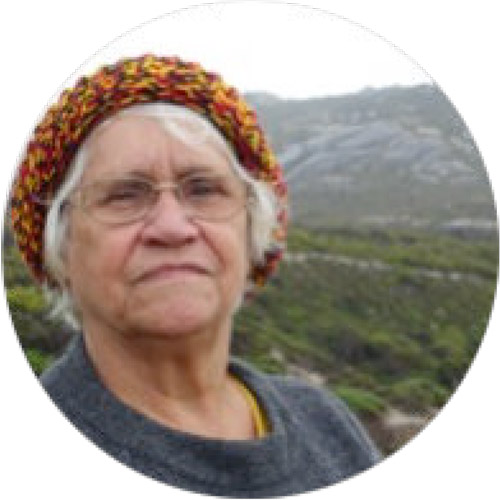 Carol Pettersen
Menang-Ngadju Elder
"When you visit Noongar Boodja, just make sure that you say hello. Introducing yourself is a way of showing respect."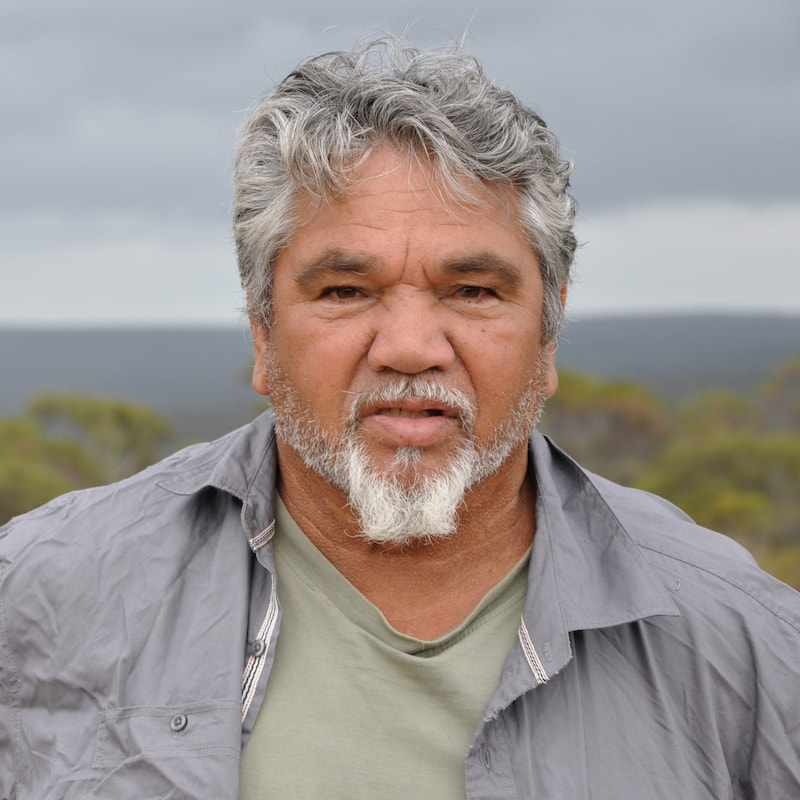 Eugene Eades 
Goreng Elder
"So it's just like the old people said – we are part of the land. We are part of the animals. We're part of the bird life, part of the waters, the rivers. And it's a part of us."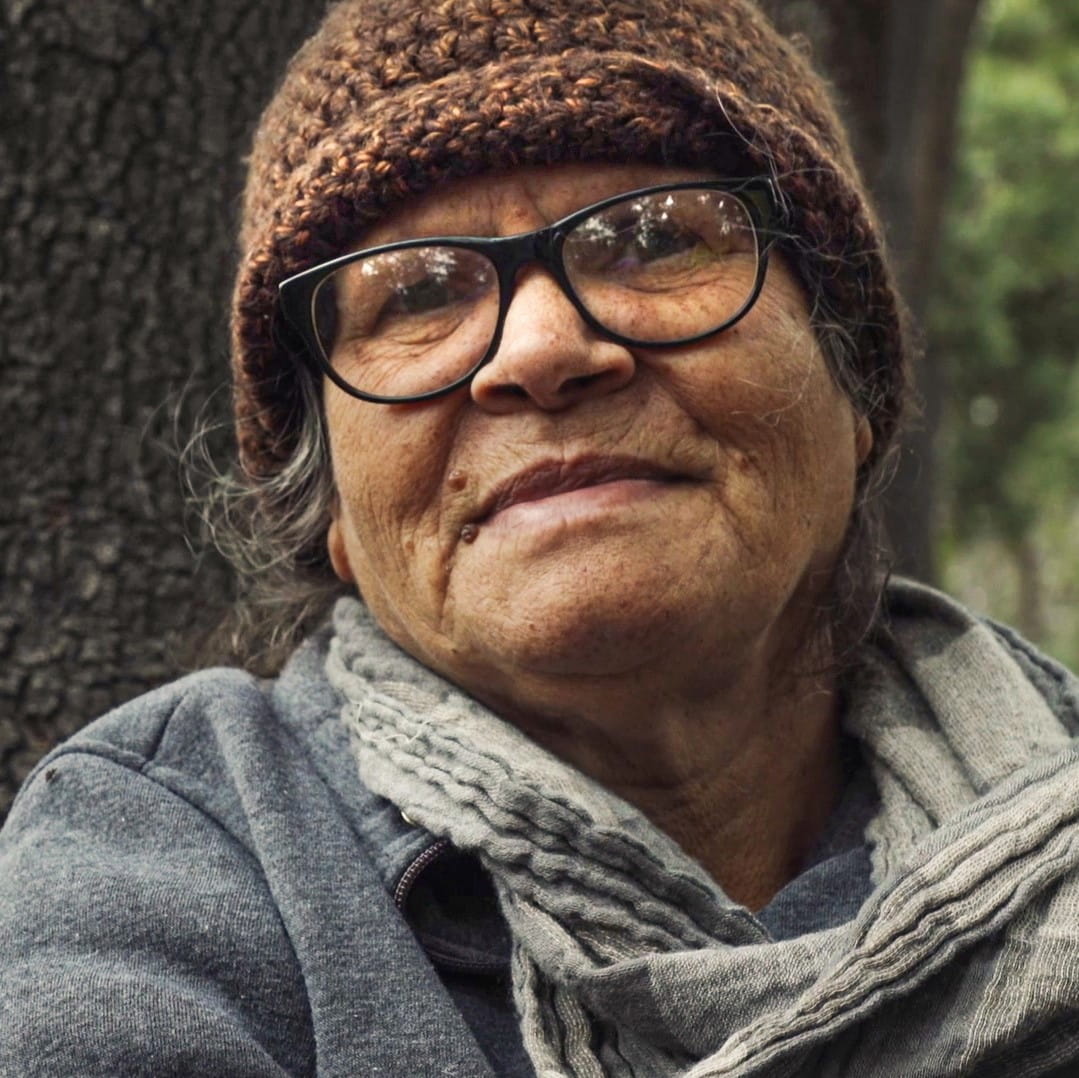 Lynette Knapp
Merningar Elder
"When you look at mountains and hills – we call them Kaart. Our heads are kaart. So when we are on country we're amongst kaart, amongst the great mountains. We know they've got eyes and ears. And they're watching our every move, so we have to show those kaart special consideration. We have to respect them."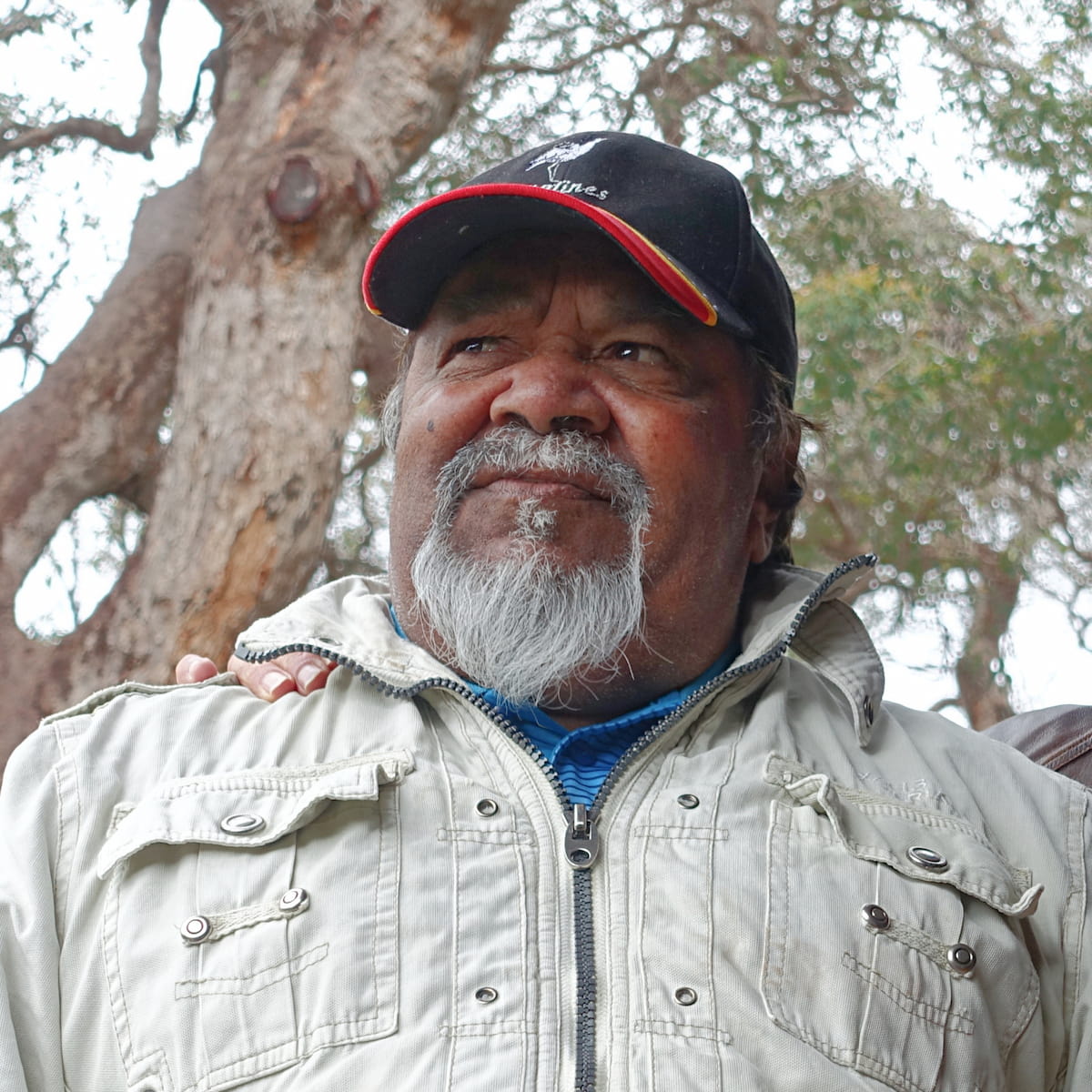 Ezzard Flowers
Goreng-Menang Elder
"We are still here because we haven't rolled over and laid down. We still maintain our connection, our identity more so, simply because of the environment. And as long as the environment is still there, the boodja, the country, Aboriginal people will be still connected to country."
Billy's Tours at The Kodja Place, Kojonup
Billy Riley has a wonderful sense of humour and knowledge of Kojonup. He'll guide you through The Kodja Place and talk about everything from the Noongar Six Seasons, hunting, ceremonial tools, life on the reserve, and the Indigenous culture of Kojonup. Billy tea and damper are available for group bookings.
In the Kodj Gallery, Billy explains the Six Seasons mural and traces the powerful story of the local environment, people and culture from traditional Noongar times to the dominance of farming in the present day. Billy shares more of his stories in the Storyplace, including living on the Kojonup Aboriginal Reserve in the 1960s to early 1970s. Yoondi's Mia Mia is also part of Billy's fabulous tour.
Tour fee: $10 per adult; children and concession holders are $5 per person, or $25 for a family group. For group bookings, there's an additional cost of $5 for billy tea or milo and damper. Discounted rates are available depending on the size of the group.
143 Albany Highway (adjacent to Apex Park), Kojonup.
Open 7 days per week, 9am to 5pm
08 9831 0500 |  kojonupvisitors@bigpond.com | Website 

Ngowanjerindj Cultural Heritage Centre, Gnowangerup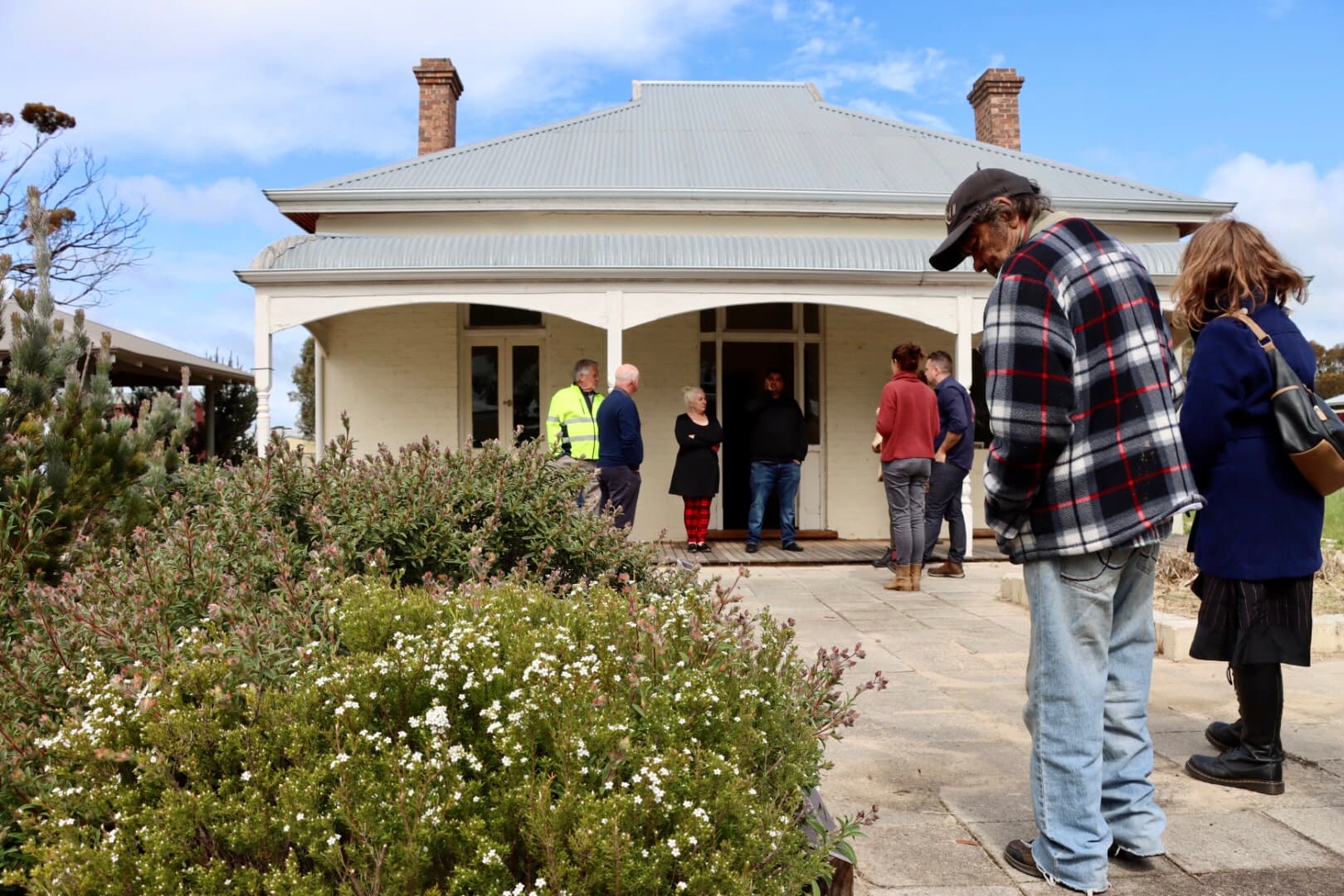 "This is a place where the history of local Noongar people is shared and looked after. The exhibition brings together many diferent voices to tell the history of what happened to Aboriginal people here in Gnowangerup. The history that is told is of a strong culture which has survived against all odds."
Gnowangerup Aboriginal Corporation 
Many aspects of local Goreng-Noongar culture and history are conveyed here, including connection to country, life on the Gnowangerup Aboriginal Mission and Town Reserve, working life and sport.
Open by appointment:
Robbie Miniter OAM, Chair, Gnowangerup Aboriginal Corporation
0439 982 008 | gnowangerupac@gmail.com