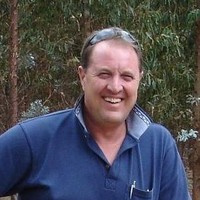 Alan Hordacre
Forester and Landcarer, Tenterden 
I'm a forester and land manager with a lifelong interest in the Australian bush, farming, forestry, and gaining a better understanding of ecological functions. The integration of diverse land use values, understanding how human interaction impacts natural systems, and the rehabilitation of degraded land are all fascinating to me.
My career has included multiple decades working as an operational practitioner and manager in the public, corporate and small business sectors. I'm now in a busy semi-retirement stage, continuing to enjoy planting and growing trees for their multiple benefits to nature and as a source of timber. On Balijup farm, I'm focused on protecting the existing native vegetation and encouraging the spread of ecological diversity while maintaining a small but viable farming operation. I enjoy learning from others' experiences and sharing my own.
For several years, I served on the South Coast NRM land reference group, and I've collaborated with Green Skills on various significant projects at Balijup, and with Gondwana Link.
I hope you enjoy the Balijup stories below.