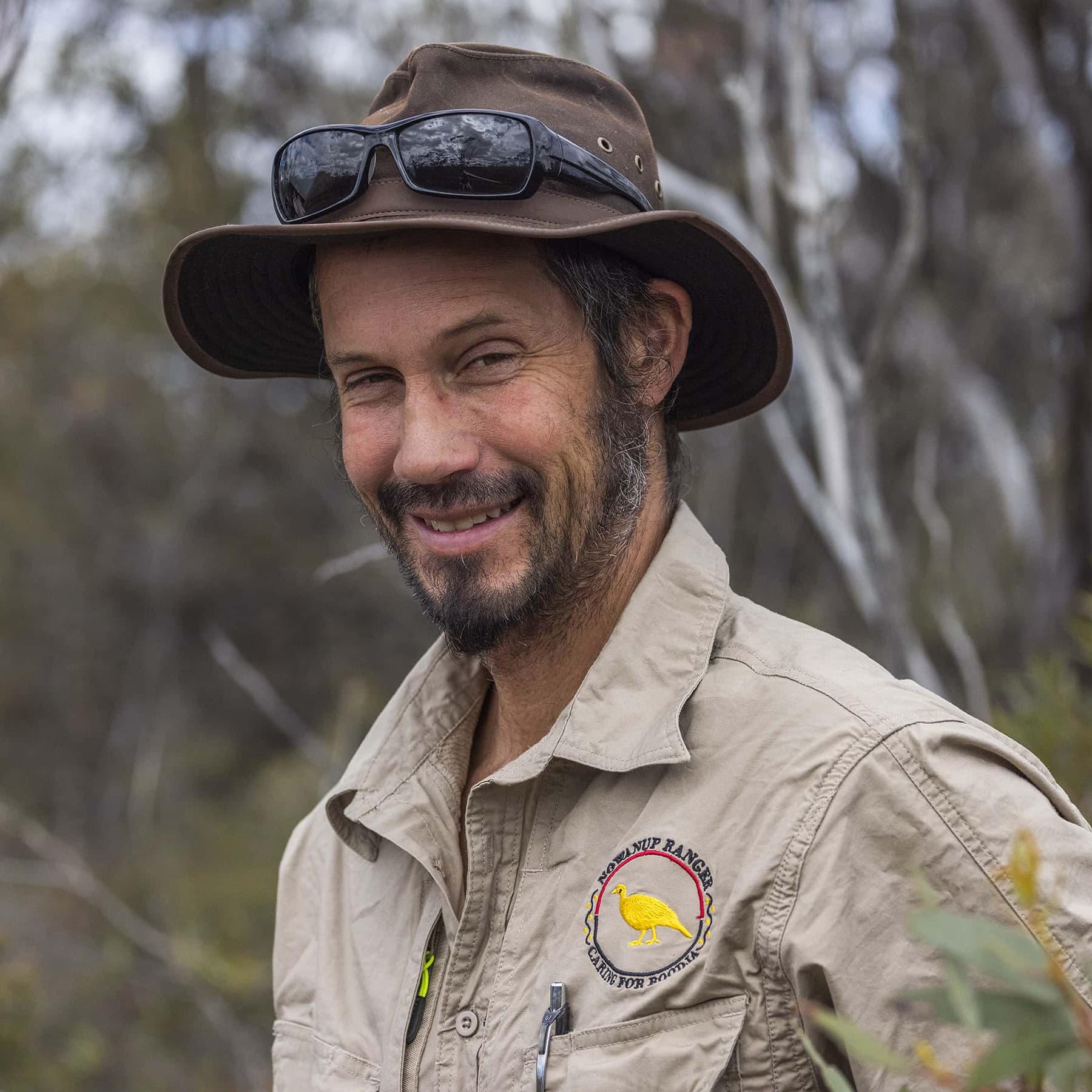 Jim Underwood
Nowanup Project Coordinator, Gondwana Link Ltd
Jim is committed to supporting traditional ways of looking after Country through genuine partnerships with Indigenous Elders and Rangers. 
During a 17-year career in conservation research, Jim's work included developing collaborations with state, federal and Indigenous management agencies to design marine sanctuaries that provide the best chance of coral reef survival in a rapidly warming ocean. Through these collaborations, the two-way learning with Traditional Custodians has inspired Jim's deep respect for the ecological truth that healthy people depend on healthy country.
Jim spent much of his early life growing up on Mt Gibson Station and managed its transition from a pastoral operation to a wildlife sanctuary. His love and care for the semi-arid country is now being re-ignited in the country east of the Stirling Range, including Nowanup.