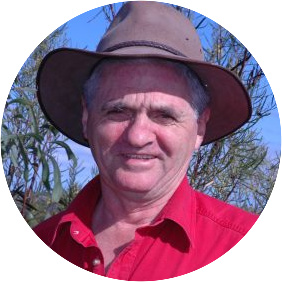 Keith Bradby OAM
CEO, Gondwana Link Ltd
As a young man in the late 1970s, running a beekeeping business in Ravensthorpe, Keith started his long-time advocacy for the ecological values of south-western Australia, and the empowerment of local communities. From 1980-1985, he was part of a small group of people who achieved an end to state government efforts to open up large tracts of public land for farming.
In the 1980s, Keith also helped establish the Twertup Field Studies Centre and the Fitzgerald Biosphere Project, and he worked with some of Australia's earliest landcare farming groups along WA's south coast.
In late 1988, Keith moved to Perth to work at a policy level in state government, and from late 1989, he began an intense effort to stimulate and support landcare efforts in the Peel Harvey Catchment south of Perth. In 1997, Keith's book 'Peel-Harvey: the decline and rescue of an ecosystem' was published.
From 1996-2002, he worked with the State Minister for Agriculture to protect native vegetation on farms from land clearing. This included increasing support for landholders to look after bush on their properties (unfortunately, these significant protections and incentives were later weakened by subsequent state governments).
In 2002, Keith was a key part of establishing Gondwana Link, which has remained his primary focus for the past 21 years.  During this time he was also a founding member of the WA Landcare Network, which he Chaired from 2017-2019.