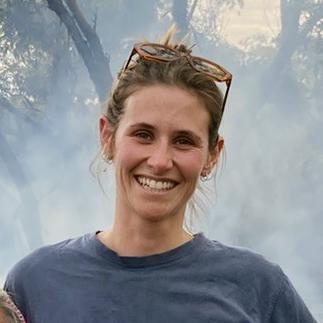 Ursula Rodrigues
PhD student, UWA
Ursula Rodrigues is a PhD student at University of Western Australia, Albany Campus. Ursula grew up in coastal Perth and was interested in nature from a very young age. She spent school holidays helping her biologist grandparents check pitfall traps for honey possums and sitting on their rural verandah identifying bird species. Growing up beside the ocean, Ursula loved explored its limestone reefs and coastal dunes. When she moved to live at Wadjemup (Rottnest island) as a young adult, the important connection between landscapes and people and human histories became apparent. 
This strong affinity with southwest Australian landscapes and an interest in how humans interact with them, led Ursula to an undergraduate degree in natural resource management and Indigenous history, culture and heritage at UWA, Crawley. After graduating, she quickly moved to the south coast to pursue cross-cultural research, bringing together Noongar and scientific ways of knowing Boodja (Country).
Her PhD focusses on Noongar fire stewardship and collaboration between land managers and Noongar peoples in fire management in the Fitz-Stirling region of southern WA. Using mixed methods approaches, Ursula and her colleagues at UWA Albany work alongside Noongar Elders and knowledge holders to investigate shared questions about Elder-led burning practices. Ursula hopes this work will lead to better fire management outcomes for people and Country.