Balijup Farm has been owned by the Hordacre family since 1923. Current part-owner Alan Hordacre recalls his parents taking a keen interest in nature and leaving a lot of the bush on the farm intact. They are an outstanding example of private landowners caring for important habitats on their property.
Balijup is a private farm and so is not publicly accessible, however, it is possible to visit with a group of citizen science investigators or perhaps on an Eco-Art Camp. Contact Basil Schur at Green Skills for more information.
Over 75% of the 921ha property is vegetated – much of that being the original bushland and wetlands, as well as more recently planted eucalypt plantations. Balijup is a vital part of the Forests to Stirling section of the Gondwana Link and forms an ecological stepping stone between the Stirling Ranges and the Walpole Wilderness area.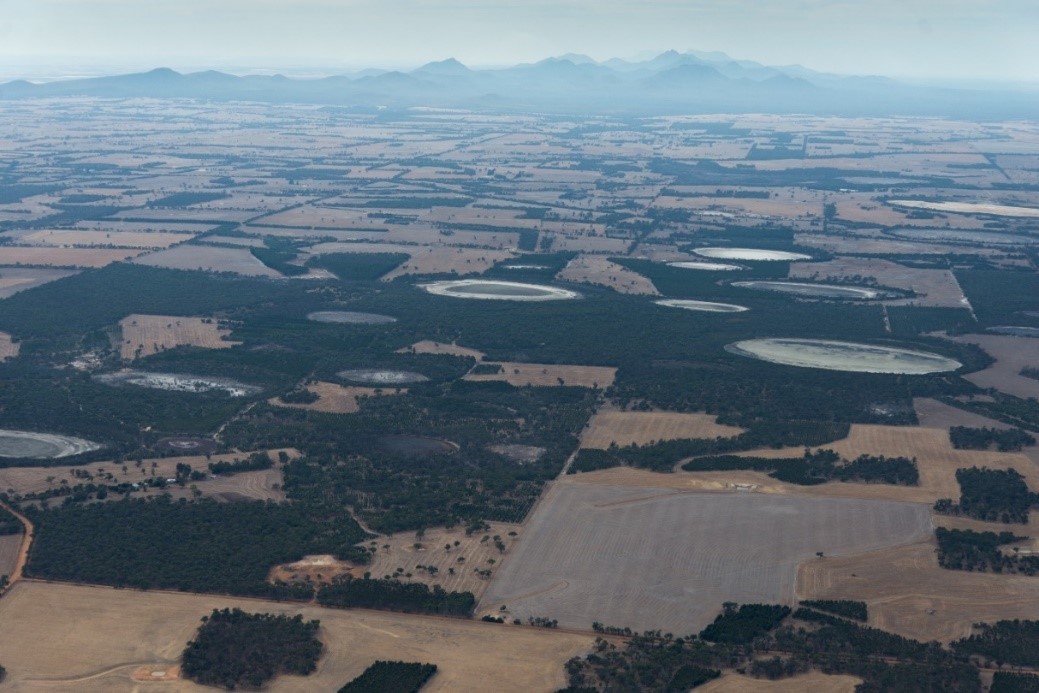 Image: Airpics, courtesty of Green Skills
For a decade Green Skills has worked with the Hordacre family to fence bushland on the property and better care for and understand the biological richness there.
More recently Green Skills was instrumental in establishing the Balijup Fauna Sanctuary a fenced 111ha fox and cat free enclosure in Wandoo and Jarrah forest. Quenda (Southern Brown Bandicoot) were successfully reintroduced in 2016.
Balijup: A Jewel in Gondwana Link
Credit: Green Skills
Balijup Fauna Sanctuary
Credit: Green Skills
Wandoo woodland
There is beautiful mature wandoo woodland at Balijup. Wandoo has been mostly cleared across the WA Wheatbelt and so intact remnants like this are hugely important. Read more about wandoo woodland.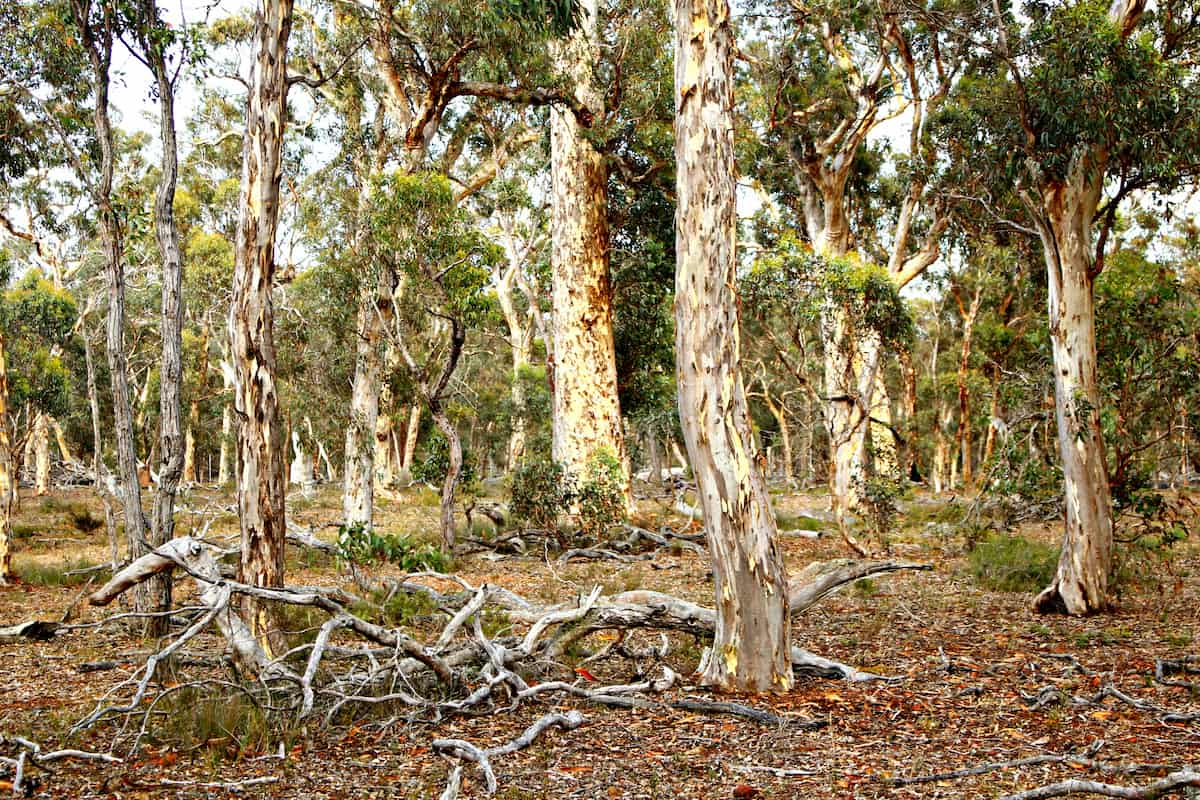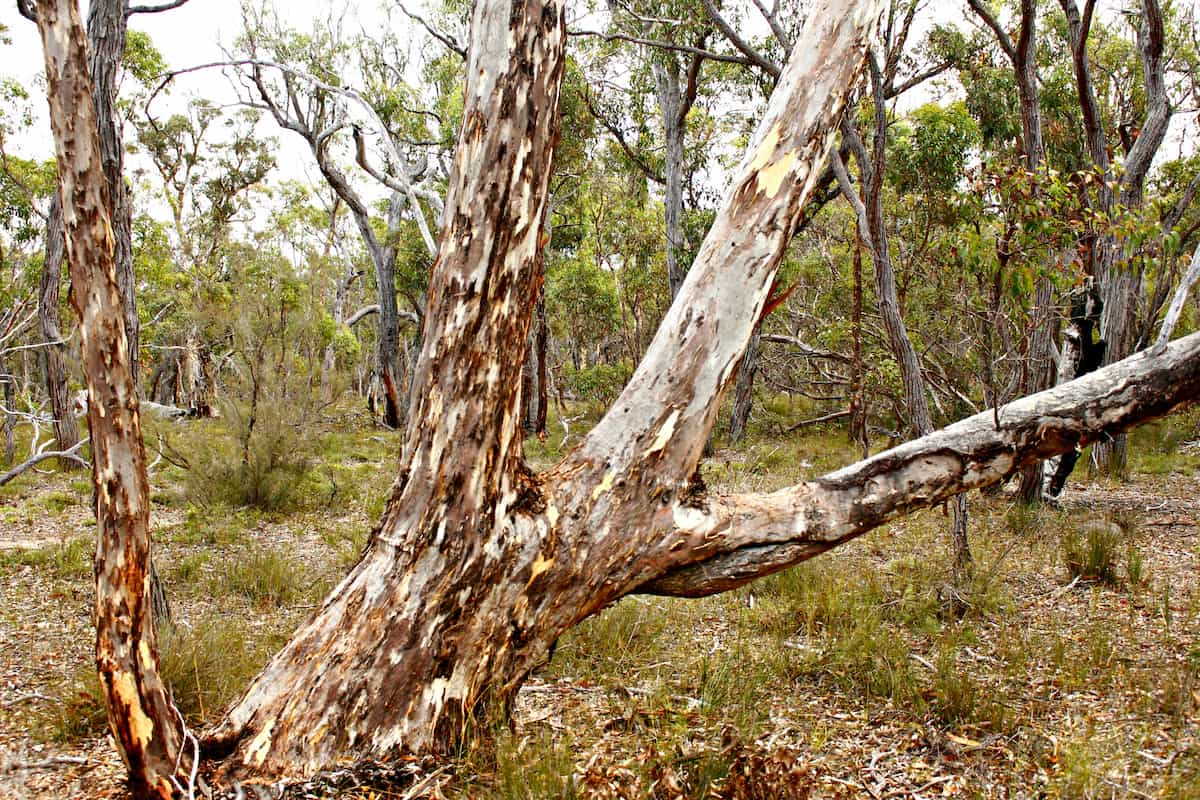 Wetlands
The wetlands scattered across the property are all part of the Unicup Suite of wetlands in the Kent River Catchment. These wetlands are nationally significant for the habitat they provide for international migratory wader bird species.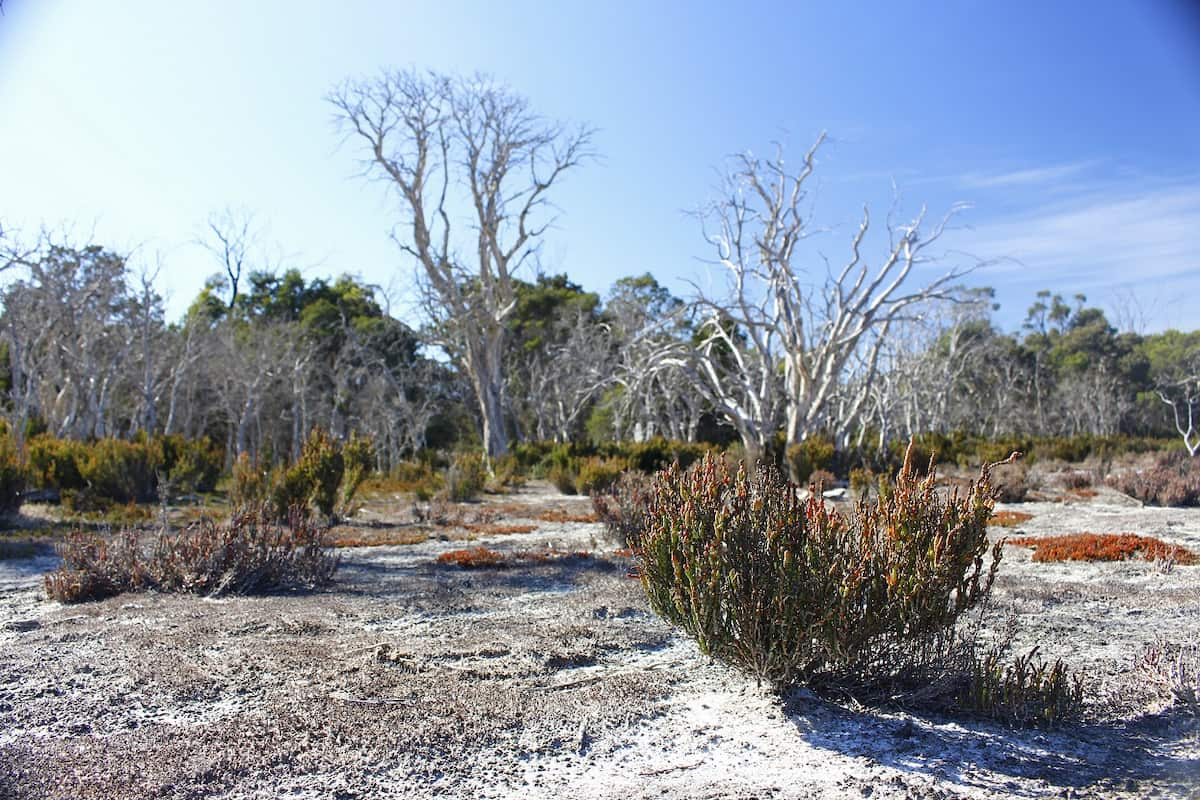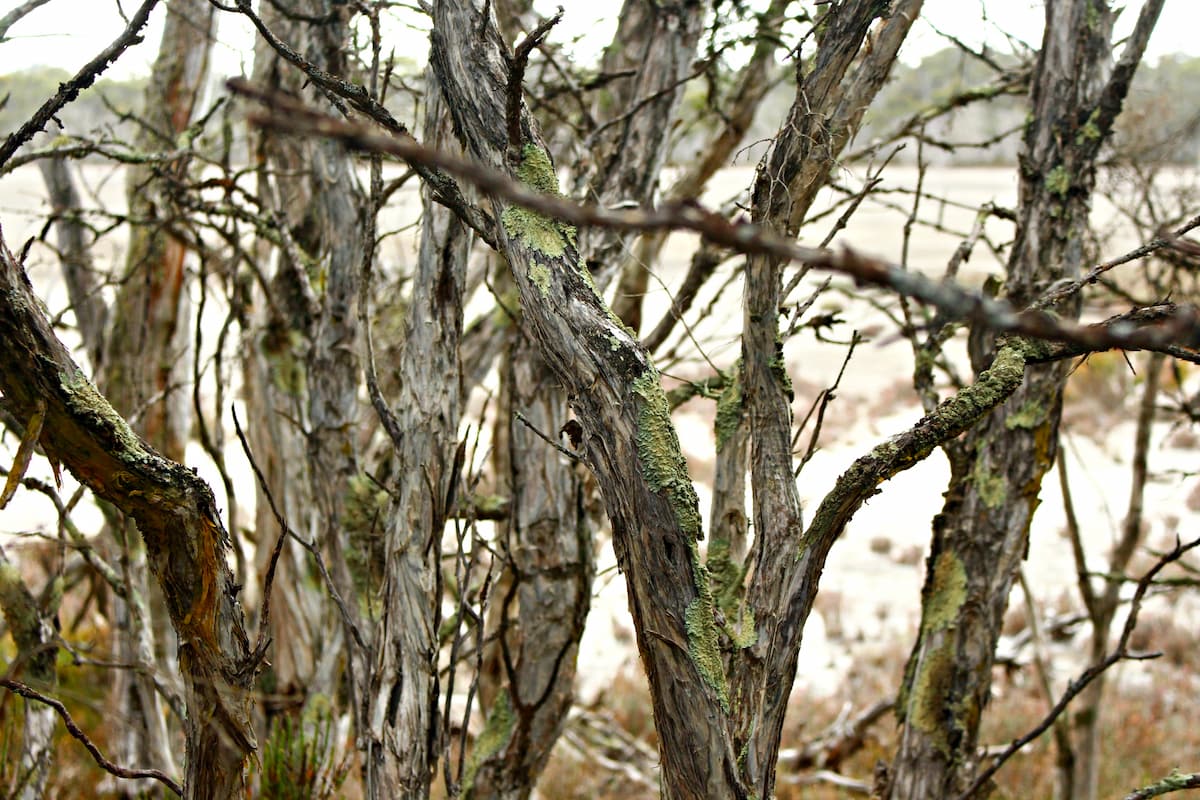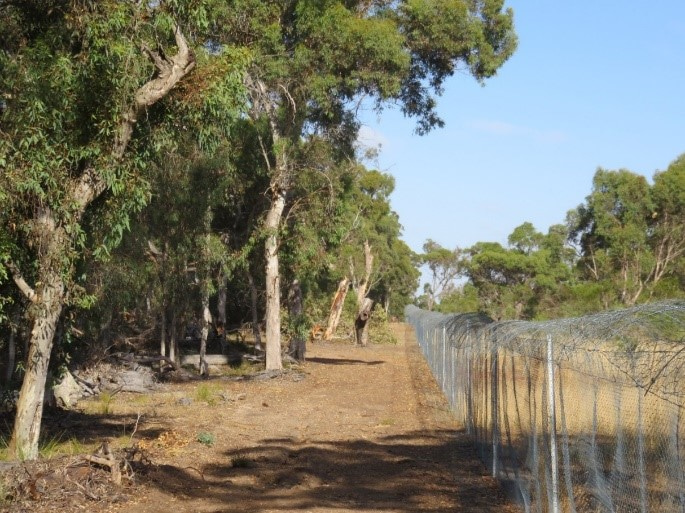 A Fauna Conservation Sanctuary has been created at Balijup Farm – and a tall fence now encloses a 110ha area designed to exclude all predators like foxes and feral cats.
Sixteen Quenda or bandicoots (Isoodon obesulus) were translocated from bushland in Albany in 2015. The aim is to increase the population inside the sanctuary and eventually return quenda back into the wild. Read more about Quenda and other marsupials in WA.
The recovery of this ecosystem is being monitored in partnership with the Conservation Council's Citizen Science program.
Results show that the population of quendas in the Balijup Sanctuary has not only survived but the population is increasing. This bodes well for the ultimate goal of relocating quendas from Balijup to other areas of Gondwana Link.
The citizen science program also allows the citizen science researchers to monitor other fauna including Brush-tailed Possum, Southern Bush Rats and Heath Monitors (Goannas).
The population of brush-tailed possums inside the enclosure is so healthy that it is likely some will be relocated to other areas.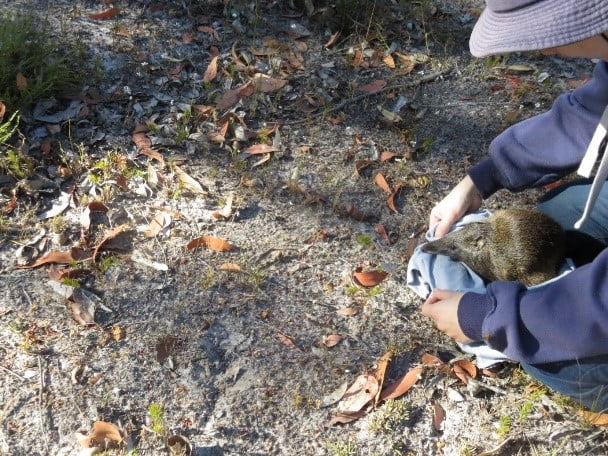 Balijup Eco-Art Camps
Green Skills, together with artists Nikki Green and Jannine McCrum have held a number of eco-art camps at Balijup. Participants have created bush creatures, experimented with eco-dying and a range of printmaking techniques. Enjoy some images of the process and the creations all inspired by the landscape at Balijup. 
Visiting Balijup Farm
Balijup is a private farm and so is not publicly accessible, however, it is possible to visit with a group of citizen science investigators or perhaps on an Eco-Art Camp. Contact Basil Schur for more information.
Giving back and getting involved
Two community-based organisations play an important role in protecting and restoring wetlands and other important areas in landscapes to the north and west of Sukey Hill.
The Gillamii Centre is the long standing landcare group based in Cranbrook and working with the farming community and others on a wide range of sustainable practices.
Green Skills is based in Denmark and is a leading group in achieving the Forest to Stirlings section of the Gondwana Link.
Contact them directly to donate to their wonderful work or to get involved in citizen science investigations or ecological restoration activities.
Closest towns
Cranbrook – 26km via Frankland-Cranbrook Rd
Frankland River – 33km via Frankland-Cranbrook Rd
Where to eat and stay
See the suggestions from our friends at Great Southern Treasures:
Shire of Cranbrook
19 Gathorne Street
(08) 9826 1008
 www.cranbrook.wa.gov.au
Frankland River Community Resource Centre 
(08) 9855 2310