Picnic Areas

Mobile Reception (Telstra)
Known to the Noongar community as Dwangup, this is a very significant cultural site and a registered Aboriginal heritage site.
The Cranbrook area is where tribal boundaries meet for three different groups of the Noongar nation – the Menang (around Albany), Goreng (around the Stirling Ranges) and Kaneang (west of Cranbrook and around Kojonup).
Twonkup is on the Cranbrook Conservation Trail, so look out for the extra information signage at the site.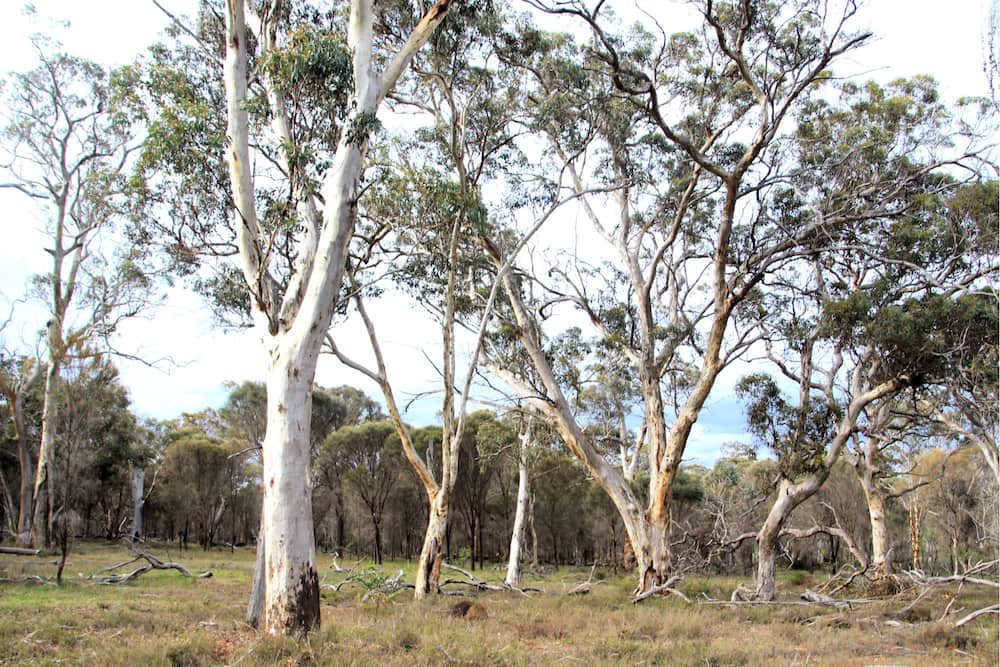 Noongar Boodja 
Local histories describe how Cranbrook was a regular meeting spot for Noongar people from as far away as the Pallinup River to the east. Meetings of up to seventy or eighty people were held on what is now the bowling club in Cranbrook.
Here at Dwangup or Twonkup there was a permanent water source, making it an important meeting place.
But it was also an important law ground, a place where judgement and punishment was handed out to people who had broken Noongar laws. 
Dwangup was not only a law ground, but also a burial ground. There are at least forty-one burial mounds throughout this site.
"Within the living memory of Aboriginal residents of Cranbrook and district, the reserve has been traditionally used as a burial ground evidenced by forty-one burial mounds, scarred trees and finds of typical grave goods such as spears, boomerangs (kylie), woomeras and stone implements."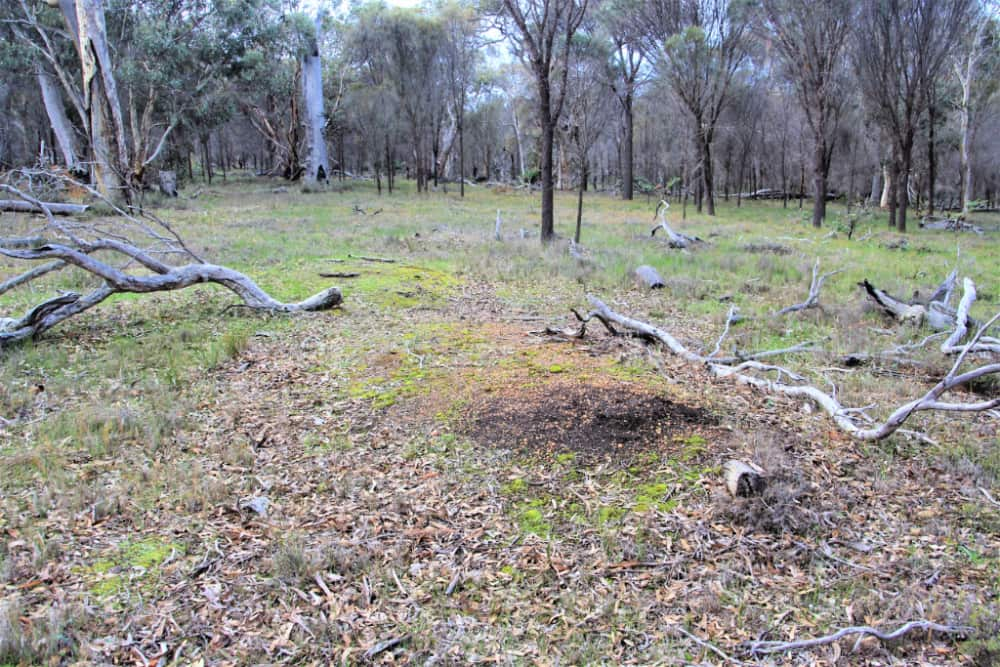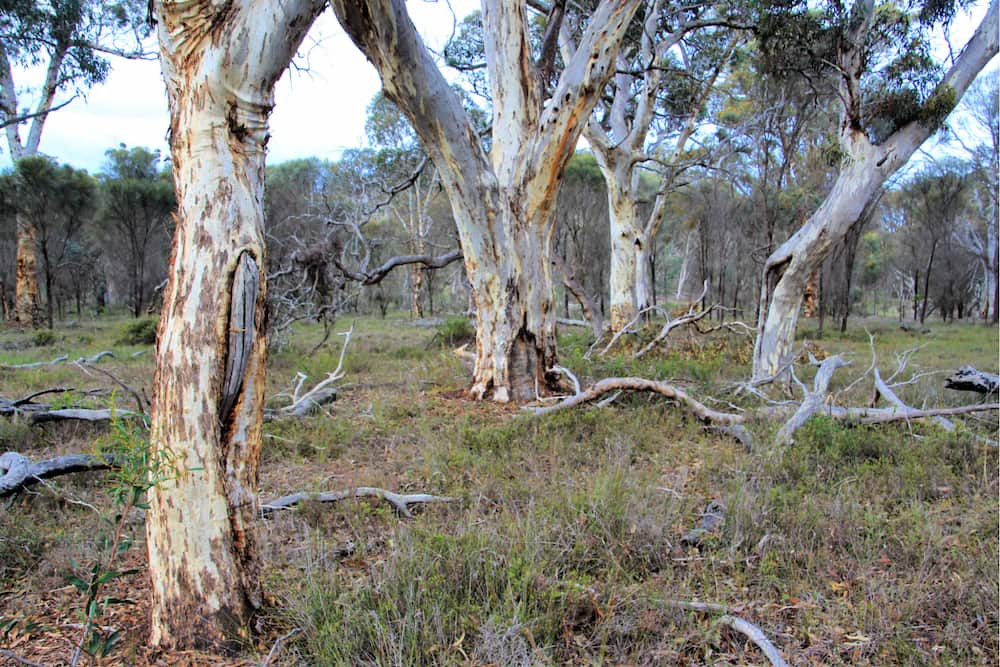 The reserve features open wandoo woodland, sheoak groves and interesting understorey species like Banksia grandis, Quandong and Blue bell creeper – all described in more detail at the signage on-site.
Quandong
This is one of the many types of Sandalwood – a semi-parasitic large shrub or small tree. After it flowers, fleshy fruits appear, which are bright red when ripened. 
The fruit are high in Vitamin C and were eaten by Noongar people either raw or dried for later use. Early settlers also made pies and jams from the fruit. The kernel inside the nut can also be roasted and eaten. 
Giving back and getting involved
Two community-based organisations play an important role in protecting and restoring wetlands and other important areas in the Forests to Stirling area.
Contact them directly to get involved in citizen science investigations or ecological restoration events.
Closest towns
Cranbrook – 13km via Frankland-Cranbrook Rd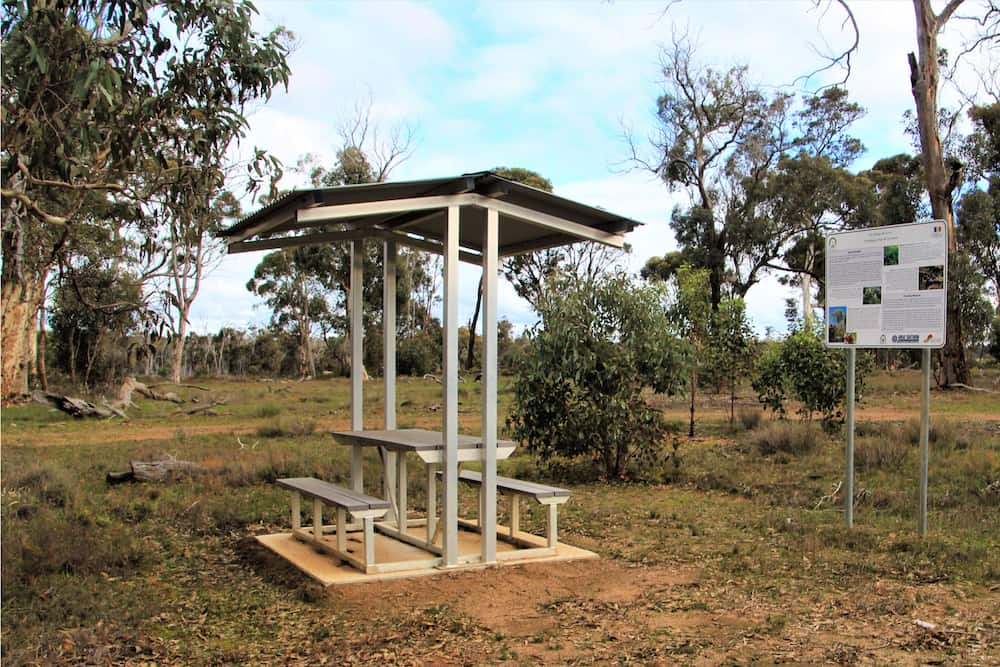 There is a picnic table and interpretive signage just off the Cranbrook-Frankland Rd.
Look out for the yellow sign on the roadside. 
Where to eat and stay
See the suggestions from our friends at Great Southern Treasures:
Shire of Cranbrook
19 Gathorne Street
(08) 9826 1008
 www.cranbrook.wa.gov.au
Frankland River Community Resource Centre 
(08) 9855 2310